Binge Eating Disorder Support & Resources
Binge eating disorder is a mental health condition and is the most common eating disorder. It can impact people of all sizes, shapes, ages and identities. 
If you are concerned you are struggling with binge eating disorder (or if you aren't sure), getting help sooner rather than later can help you begin to improve your quality of life and heal. Taking a first step can be scary, but there are people and services who are ready to help you. You don't need to keep trying to navigate alone. 
Seek support from people you trust and who care about you
Do you have a friend or family member you trust and have been able to share hard things with before? You may consider sharing with them that you believe you might be struggling with an eating disorder so that you can begin to feel less alone and start to build a team of people around you and connect with resources to support you. 
If you don't have family or friends who can support you, then you may find other options more helpful. This could take the form of joining a support group, pairing up with a recovery coach or leaning into a community you are already a member of (sport, music, dance, art, church etc). 
Seek support from professionals who can help you
A Doctor, psychologist and a Dietitian are all often on the care team of a person working to recover from an eating disorder. 
Your Doctor can help support you by exploring the creation of a treatment plan, checking on your health through labs and other assessments and setting up the rest of your care team. If you do not currently have a regular doctor, or don't feel comfortable going to your current doctor about your concerns, consider sharing with another care provider you might be connected with (therapist, dietitian, counsellor etc) as a place to start. 
Don't currently have anyone on your care team, or you don't feel comfortable sharing your concerns with them? 
You might start looking for professionals who work from a weight-inclusive approach who can support you. If this is your preference, you might consider providers who work from a Health At Every Size approach or non-diet approach and who are trained to support people struggling with an eating disorder. 
You can search for these professionals by:
Going to the

Size Inclusive Health Australia

 database and checking that the professional works with clients with eating disorders

Going to the

ANZAED database

and check that the professional is HAES aligned or non-diet aligned

Reaching out to a trusted current care provider and asking for support. Let them know you have a preference for weight inclusive care.
You can also reach out to Wander and Nourish Nutrition to inquire about nutrition support with a Dietitian. Email: [email protected] Or Book a Free 15 minute Exploration Call Here to have a free video chat with Dietitian Lisa Carrigg a Certified Eating Disorder Clinician and Intuitive Eating Counselor. 
Other Self-Exploration Resources for Binge Eating Disorder Support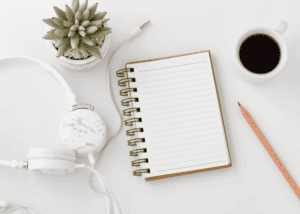 Different people find different tools and resources helpful and necessary for binge eating disorder recovery. Healing looks different for every individual. It's important to note that these support tools and resources do not replace the support and care of professionals such as your GP, therapist, psychiatrist or Dietitian. It's important to talk with your care team, so they can support you in connecting with materials and tools that might be most helpful for you. 
Gentle Reminder: Many resources for recovery and healing are unfortunately not weight inclusive so please take care of yourself as you consider the helpfulness of different tools. 
This is not an exhaustive list by any means but hopefully a helpful first landing place for you.  
Free Workbook
Center for Clinical Interventions Break Free from ED workbook
Books
Eating in the Light of the Moon: How Women Can Transform Their Relationship with Food Through Myths, Metaphors and Storytelling By Anita Johnston

If Not Dieting, Then What? by Rick Kausman

Intuitive Eating: A Revolutionary Program that Works by Evelyn Tribole and Elyse Resch

Intuitive Eating Workbook by Evelyn Tribole and Elyse Resch

Anti-Diet by Christy Harrison 

Health at Every Size: The Surprising Truth About Your Weight by Lindo Bacon

The Art of Body Acceptance by Ashlee Bennett

Binge Eating Disorder The Journey to Recovery and Beyond by Amy pershing with Chevese Turner

Eat What You Love Love What You Eat: A Mindful Eating Program to Break Your Eat-Repent-Repeat Cycle by Michelle May
Podcasts
Organisations with additional helpful information and resources
*Australian based resources
Gentle Reminder: Remember you are not alone. 
There are many ways you can get binge eating disorder support or support for other food and eating concerns. Reaching out for help can feel scary and you may never feel 100% ready, but if you are tired of, exhausted with or scared by how things have been feeling then maybe you are feeling ready enough. There are many people who want to support you including us at Wander and Nourish Nutrition. 
Disclaimer: This information is general advice in nature and should not be used in place of individualised care and medical advice from your Doctor or Dietitian and does not take into consideration any particular health conditions (including mental health conditions), medications or other needs you may currently have. If you feel unsafe or are in need of urgent support please contact your local emergency services. If you are in Australia and in a crisis or feeling unsafe please call 000 or Lifeline on 13 11 14.