4 Ingredient Butternut Squash and Spinach Frittata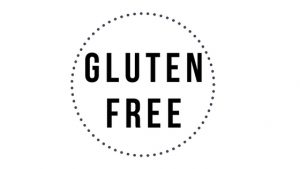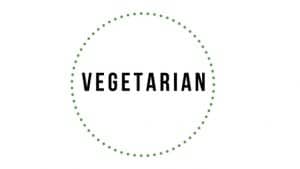 Warm, comforting simple ingredients can make for a great meal any time of day but especially for breakfast. Frittatas are a great pick because you make a big pan ahead of time and the leftovers are actually just as good as when it comes out of the oven hot and fresh. As someone who is picky about their leftovers this is definitely one recipe I look forward to each and every time.
——————————————————————————————————————————————————
4 Ingredient Butternut Squash and Spinach Frittata
Prep time: 25-30 minutes
Cook time: 35 minutes (may vary depending on pan size used)
Total time: 1 hr- 1 hr 10 minutes
Ingredients
1 small to medium sized butternut squash (or 1 cup of 1/2 inch cubed butternut squash pieces)
12 organic free roaming chicken eggs
1 cup packed spinach leaves
1/3 cup Pecorino cheese, crumbled, roughly chopped into small pieces (Don't skip out on the Pecorino-the flavor makes everything pop)
Olive oil or other cooking oil
Salt
Black pepper
Directions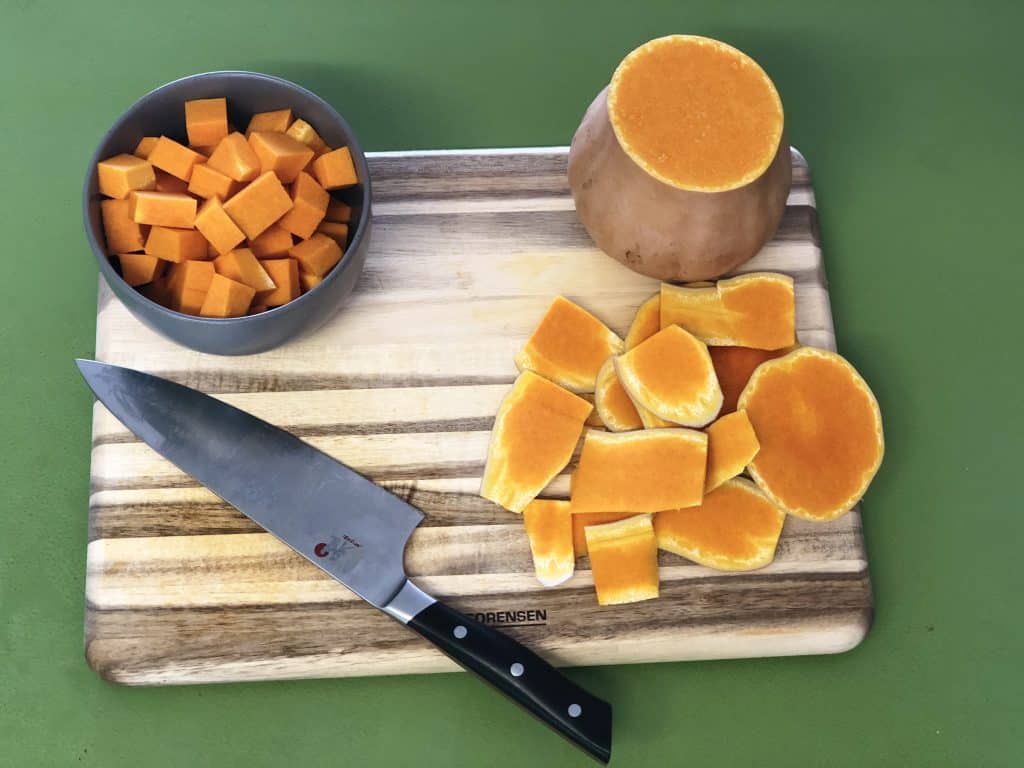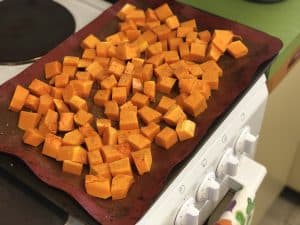 Preheat oven to 280 C fan forced (350 F). While oven is preheating remove hard outer skin of squash and scoop out seeds and stringy middle portion to discard. Slice remainder of squash into roughly 1/2 inch cubes/pieces. Don't worry about them being perfect just as long as they are roughly similar in size. Place squash cubes on a baking tray and drizzle lightly with olive oil, sprinkle a pinch of salt and pepper over the top and toss to coat evenly. Place squash in the oven for 20 minutes.
While squash is cooking crack all eggs into a large mixing bowl. Whisk eggs well until combined. Rinse and pat dry spinach then roughly chop and set aside. Stir spinach and cheese in with eggs. When squash is finished cooking add 1 cup of squash cubes to the mixture. Leave the oven on. Lightly oil a 12×9 inch baking tray and pour mixture in, or use a well seasoned cast iron skillet. Place in the oven and set timer for 20 minutes.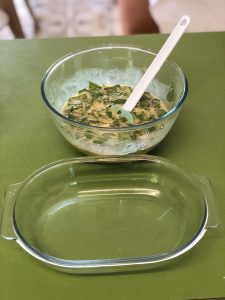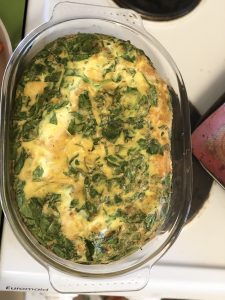 Check your frittata at 20 minutes to see how it is going. I used a pyrex baking dish since our cast iron skillet didn't make the two suitcase weight allowance when I moved over. If you have a cast iron then awesome! Your frittata may be done at 20 minutes, if it is still liquid in the middle, keep cooking and check again in another 5 minutes. You do not want to overcook your frittata. When it is finished it should look glossy and have a little wobble to it.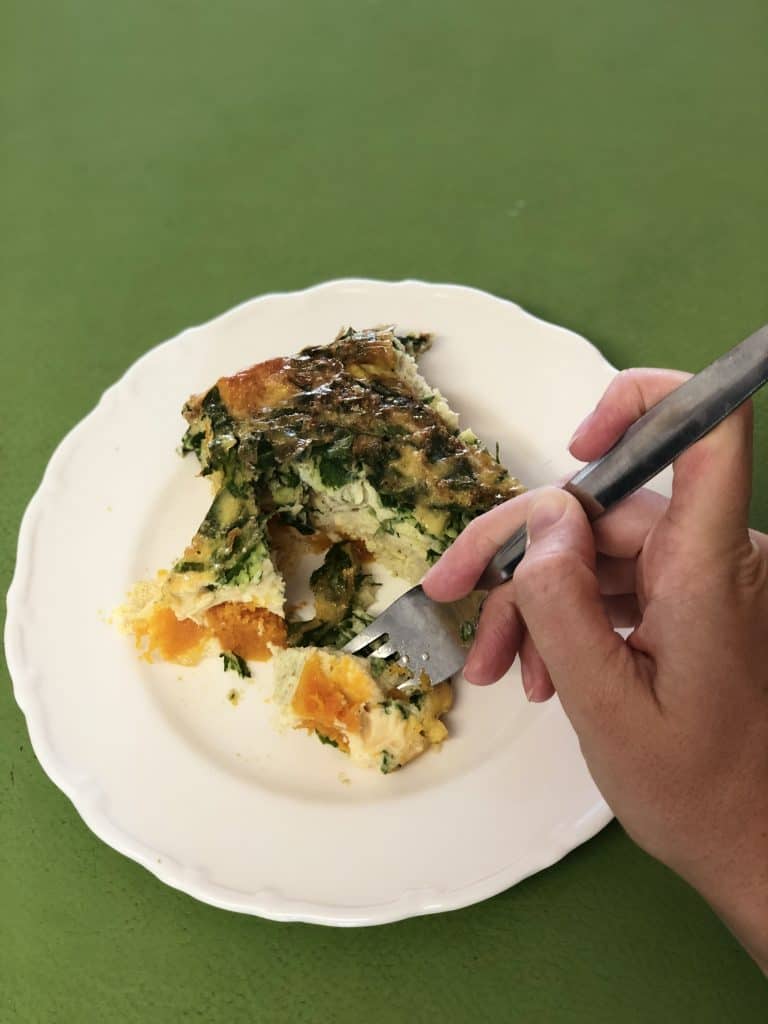 Enjoy hot and fresh. A little dollop of Dijon mustard pairs nicely on the side of your plate for dipping in.  Store leftovers and enjoy throughout the week. Keeps for about 5 day