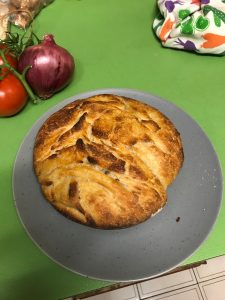 The crunch of a freshly baked crusty loaf of bread as I give it a loving little squeeze really gets me salivating. The sweet aroma of a baking sourdough loaf wafting through the house builds excitement for that first slice. A little bit of my all time favorite Kerrigold butter melting softly and spreading out on the chewy slightly tangy middle until it bumps up against the crusty edge, dreamy! (if you haven't had this butter-game changer).
Sigh. What we have both noticed, and deeply love and are thankful for about this experience, is that it has allowed us to reconnect with and use every single one of our senses to most richly enjoy and participate in the process of making and eating food.
Sight, smell, taste, touch, sound-eating and digesting want us completely present and engaged with them. It is an experience.
When it comes to learning how to consistently make enjoyable bread at home these senses are also what helped us learn through our mistakes. "This doesn't smell quite right", "this texture is a little too…..this or that….", "It doesn't look like it rose at all-did it?".
There is also an undeniable feeling of awe when growing and working with your own sourdough starter and participating in the bread making process from as early at the start as possible (we obviously don't grow our own grains and thresh them etc. Thank you very very much to the amazing farmers who do!). There is a magical feel to wild fermentation. Flour, water and time – that's it!
We have had a whole lot of flops on our journey to create our perfect loaf and we finally hit the nail on the head. Cross this one off for 2018! Our journey to this point and what we have noticed and learned along the way is summarized here.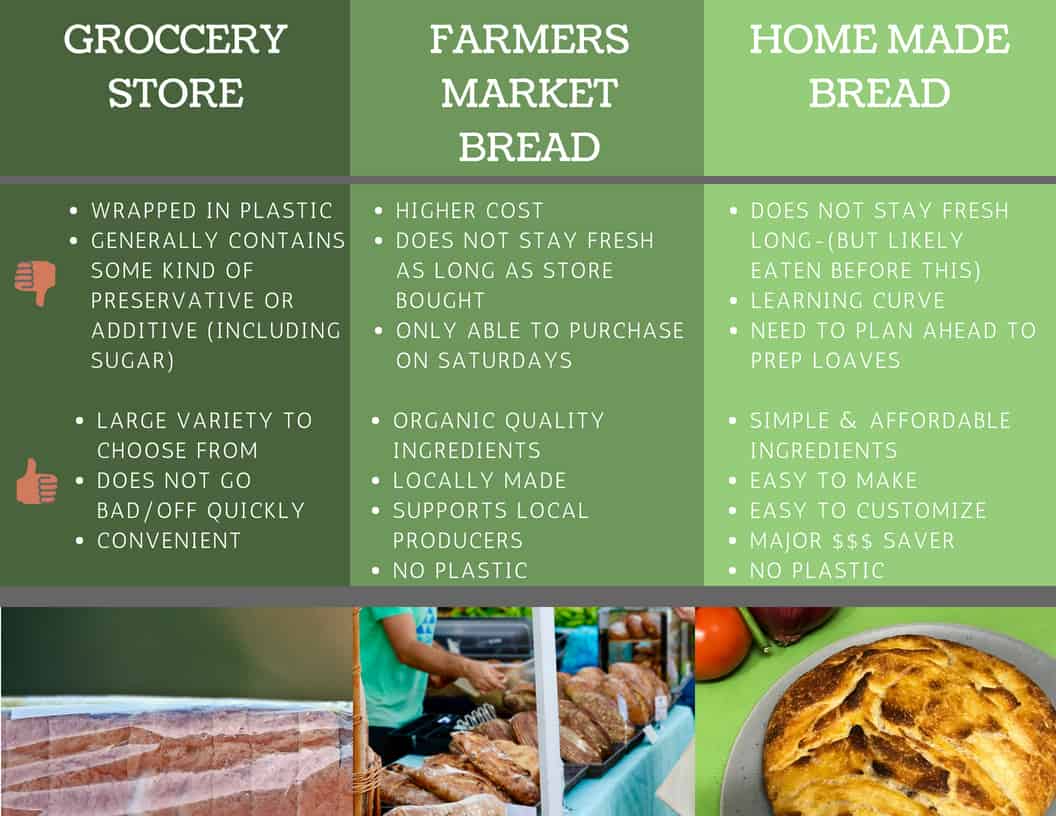 We are in love with having slipped into the new routine of making bread at home. Our sourdough starter lives happily in our fridge which slows it's growth since we don't make bread daily (and things ferment like crazy here in Australia given the nice climate). It is also a very forgiving pet, so despite some forgetfulness here and there in attending to it it always seems to bounce back just fine.
I love fermented foods. The mysterious invisible magic of it all, the tangy flavor that is unique to exactly where you live. Our bread is really our home and us…..in bread form.
3 Tips for Getting Started with Your Own Bread Making
1) Book Recommendation
Wild Fermentation by Sander Ellix Katz. I highly recommend this book for those curious about home fermenting a variety of items, but also those just interested in bread. This has been a well loved book in our home for years.
2) Recipe
The recipe that finally worked magic for us with our first true success, and which we have been using since, comes from a blog called The Thrifty Spoon. We will experiment with others soon, but we are really happy with this method and have had nothing but success from it. Aside from time, it is very very simple. We had quite a few "not quite" right endeavors in our past and with fermentation and kneading involved it can be hard as a to know where you may have gone wrong in the process. We make our loaves with a mix of whole wheat flour and bread flour or all whole wheat flour.
3) Dutch Oven
This is 100% and then some worth the investment. Not only does it help you make bread that dreams are made of but it is one of the hardest working members of our kitchen doing over time to create beautiful soups/stews/tender shredded meat and more. This is the same exact one that we love so much.
*Disclosure: This post may contain affiliate links that earn me a small commission, at no additional cost to you. I only recommend products I personally use and love, or think my readers will find useful.