4 Swaps for Sustainable Food on the Go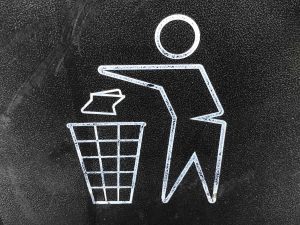 What we eat and how we do it doesn't just impact our own bodies and health. Our experience of eating is a series of daily choices that directly impact the health of our planet too. Plastics, single use plastics in particular, don't just dissapear – although our modern trash services sure make it easy to disconnect from the journey our tossed items take after leaving our hands. It is estimated for example that a plastic bag can hang out for hundreds of years and when it does finally break down it takes the form of small particles which cause environmental harm.
We have produced so much waste from how we are living and how our ocean food is sourced that we are now using our ocean as a dumping ground. It's called the Great Pacific Garbage Patch.
Once something leaves your hands and heads out the door it has three possible next lives:
Ideally it's recyclable and can be re-purposed. You can learn more about the numbers and symbols on plastic products to help inform you on what exactly they might be made of and which ones can actually go in a curbside bin through the gov page Recycle Right.
Option two is that it sits in a landfill
Three is that it ends up in the ocean
It's hard to think about this in the middle of the daily hustle while your mind and energy are focused on and busy doing life. Your wrapping up that next project in time or making final edits on that paper between classes. Making sure to take your own reusable straw for the afternoon smoothie you like to treat yourself to sometimes takes additional planning ahead and strategy amongst all this life. It takes a while before it can be a more automatic choice or part of planning like you might remember to grab your work badge so you can swipe in (almost always right?).
There are a variety of ways you can work to live more sustainably, but these four swaps are geared specifically towards our relationship with food in the midst of being busy and on the go. These four swaps are also areas my fiancé and I are currently working hard around since we use these items daily or almost daily.
What we do most often and consistently has the biggest impact in the long run which is why one swap can have a meaningful impact. What could you swap?
---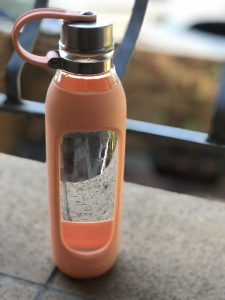 1. Water Bottles
How often would you say you find yourself drinking water from a plastic bottle, styrofoam cup, wax lined paper cup, plastic cup etc? While we aren't all plain water lovers there are lots of ways to make hydration tastier and more interesting (fruit, herbs, herbal tea etc). In the meantime purchasing one or two reusable bottles that can last you years (like this one I love by Contigo above) can prevent you from not only spending money on hydration delivery vessels, but also help reduce how many items you may put in the trash. I have had this particular bottle for about five years now.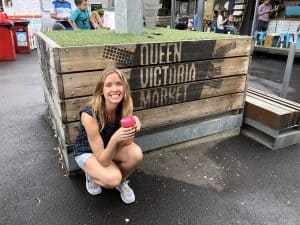 2. Coffee & Tea Cups
My love for water is followed by a love for good coffee (but I am caffeine sensitive….so I walk a fine line). Coffee or tea drinkers, how many cups do you go through in a day? Do you use a sleeve when it's extra hot? What about a lid? While many shops are bringing in compostable or recyclable to go options those single use plastic cups, lids and plastic lined cups are still pervasive. You wouldn't be reading this if you didn't have places to be with a beverage that needed to join you. So for you, the best way to reduce waste on the go may be to pack your own reusable option.
I personally use KeepCup (cork edition in my hand here above) which originated in Melbourne, but there are some other great options out there too like JOCO. You may want to invest in buying more than one if you find you are constantly changing bags, location for work or settings. Keep one in the car, at your office desk, in a bag etc. While you work to make it a habit to remember to take your cup with you these back ups have …..well…they have your back.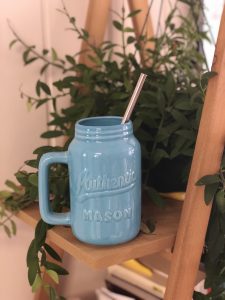 3. Beverage Straws
While you may not be a smoothie drinker like myself you might prefer drinking other things out of a straw (my mum is one of these people. I can't say I get it, but that's ok. Carpe Diem how you will!).
Plastic straws are good for one use. What then? I did not include the heart wrenching image of a sea turtle being aided to have a plastic straw removed from its nose here, but that is one of the places those straws has been found to end up. So if you are opposed to sipping directly on your beverages, a re-usable steel straw might be your best focus. Unfortunately I don't think they make a short cocktail version (yet?) to replace those teensy little cocktail straws out at the bars. I know the concern for ruining the fabulous lipstick lip scenario, but ladies you packed it to re-apply anyways for a reason right? Don't forget to get a special cleaner wand to keep them squeaky clean and ready for action. Again, you may want to purchase a few so you can stash them in different locations.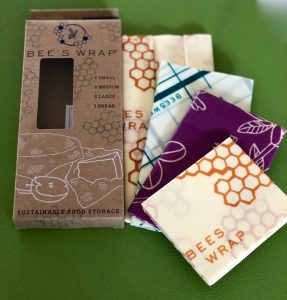 4. Snack Packaging
I focus on snacks because I love them so much and I almost always have some on my person no matter where I am. You could focus in on other food packaging (storage containers/left over containers etc.) but lets talk snacks right now.
Plastic bags you could work to repurpose and re-use a few times but ultimately those taste transporting vehicles are going in the bin and like plastic water bottles they were not designed to be re-used over and over again to begin with.
This is a product which has a few producers out there making now. It is essentially organic cotton coated in beeswax and tree resin which allows you to wrap things and create a seal which holds together. I know there is someone in Byron Bay who is making and selling them, but these ones we picked up are Bee's Wrap. Rinse with soap and warm water and hang dry to reuse.
If you love snacks, have children, travel frequently or head out for long hike/outdoor adventures this one is probably top of the list in use for you. It is for my fiancé and I.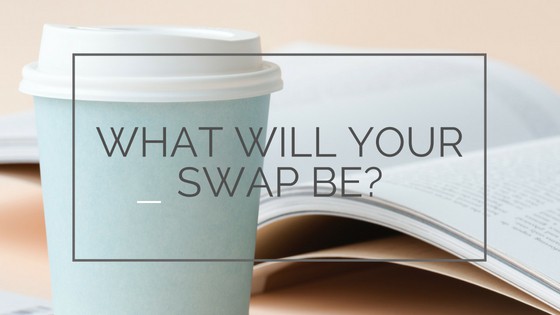 A Word on Choosing YOUR Swap
Focus on just one or two swaps at a time, even if you have that deep urge to just do ALL the things. This will help set you up to be more successful with your transition in the long run. It does take some mental effort to get up and running. Support helps too. Enlist the team. Get your kids, partner, roomie, mum or co-worker to help you remember to tote around your reusable gear. If you don't pack it you can't use it.
---

This website has lots of great additional resources to support you, your family, coworkers or friends in making a move from wherever you find yourself now to treading more lightly while here.
We all have a different starting place, lifestyle and needs so your journey and choices will be your own unique ones – but we ALL can make moves in the same direction together. So while that might not be outright dropping single use plastic for the month of July, perhaps it is dropping plastic water bottles or straws?
Join me on Instagram @wanderandnourish so we can share what we learn and try together this month!
Happy more sustainable wandering to you!
*Disclosure: This post may contain affiliate links that earn me a small commission, at no additional cost to you. I only recommend products I personally use and love, or think my readers will find useful.
SaveSave
SaveSave