A lot can happen when you travel………..
Having flashbacks? Sorry. Me too.
As someone who has supported individuals towards their health goals in the setting of frequent travel and as someone who personally travels a fair amount I am well acquainted with the challenges travel can present.  Changing time zones, long hours of sitting, disruptions to your usual eating and sleeping routines, potential exposure to germs, the increased risk of stressful situations and of course practicing tolerating travel companions and/or other travelers. All this can be encountered, sometimes simultaneously.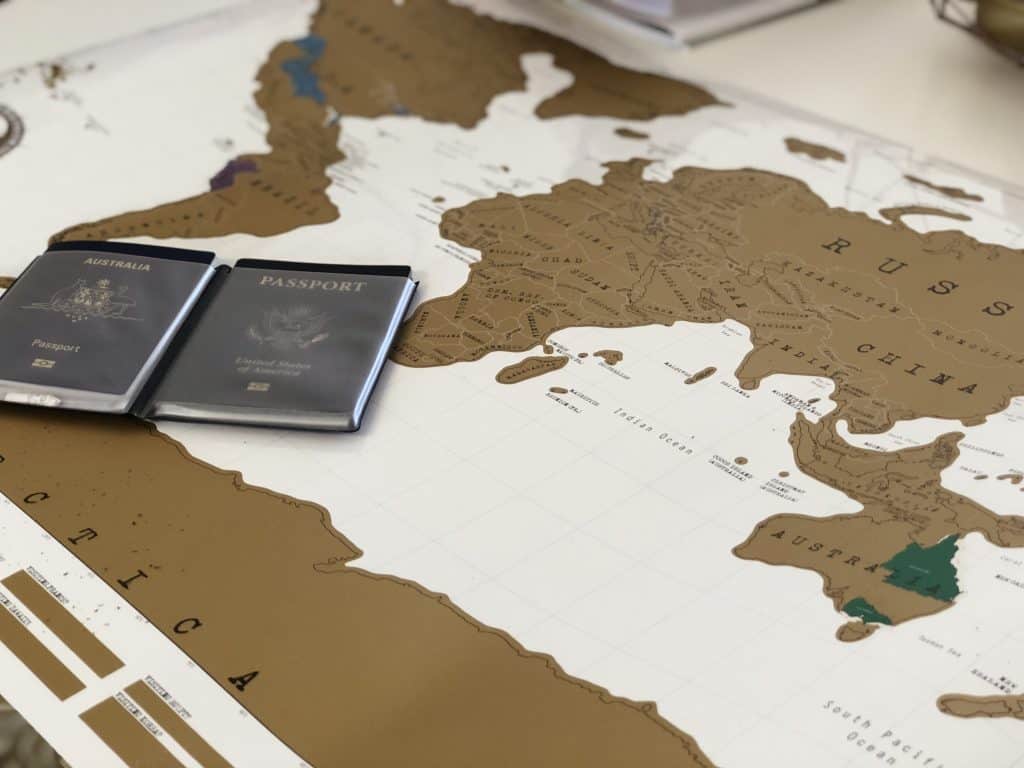 So while you can't control your flight being canceled because of thunderstorms or the crying baby in the row behind you, you can pack in a way that supports you nourishing yourself in the process. Deep breathing helps too.
These 5 tips WILL help set you up for a healthier and tastier travel itinerary no matter what.
5 Top Food Tips for Packing Your Carry On
My tried and true tips as an RD, foodie and travel lover. If your in flight meal is less than appealing or doesn't work for whatever health needs and goals you have, you have a great back up plan packed with these tips.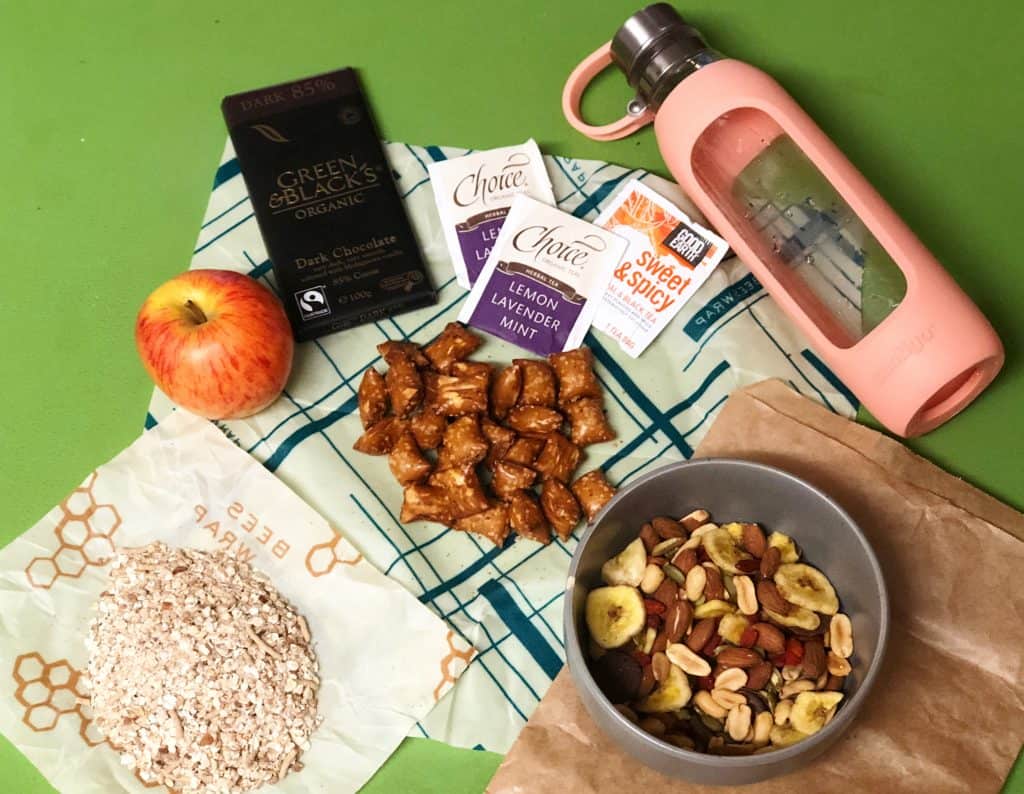 1) Nut butter (pre-portioned) or Trail Mix (pre-portioned)
I love bringing a crunchy healthy fat, protein fiber combo option like this with me to help me feel satisfied and sustained. You can snack on your whole fruit (Tip #4) with your nut butter, mix it into your oatmeal or pair your trail mix the same ways. Pre-portioning can be very important for longs flights. Why? You are going to be bored at some point and that means you are going to try to find something to do, that something you may try doing very well may be eating. Eating for boredom, not for hunger. Your brain needs about 20 minutes to get the message you are satisfied from what you are eating and nuts are a nutritional and calorically dense food. Try starting with two tablespoons of your favorite nut butter or a small closed handful of your trail mix and touch base with how you are feeling (hunger level and emotions).
2) Re-usable water bottle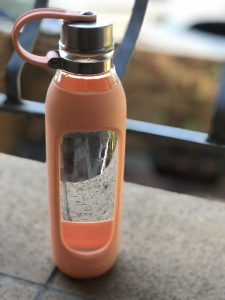 With all this fiber rich food coming on board with you, and eventually on board in your belly, talking about staying well hydrated is even more important. Changing time zones, flying frequently etc. can and often does impact your digestion and your skin. One of the ways you can work to head this off is being kind to your system with what you eat and how you are moving but also what you are drinking. Keep your bottle somewhere it is easy to access so you are reminded and more encouraged to fill it up and drink. My glass Contigo goes everywhere with me and we just recently bought this hydroflask for Bogs since he is often away on work sites and it can allow him to have hot or cold held liquids.
3) Oatmeal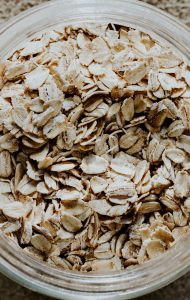 I am really into this tasty blend called Power Porrij created in Byron Bay by Brookfarm because it contains a mix of ancient grains as well as some nuts and is ready to go with just the addition of hot water or almond milk. You could also pack plain rolled oats too (while I love steel cut oats for their chewy texture I don't recommend them in this setting because they just won't cook enough to enjoy).
Simply request a cup of hot water from the stewardess and mix a single serve of your oats or porridge in and wait a few minutes for it to cook. Add your goodies (or spices if you were bold enough to pack a mini cinnamon shaker for example).
Favorite mix ins: small handful of walnuts, trail mix or some nut butter I already packed. I may also add a touch of honey if the mood strikes me (flight attendant may have packets they usually provide for tea/beverage service) or mixed cut fresh fruit that may have been provided in flight or picked up in the airport before boarding.
4) Whole Fruit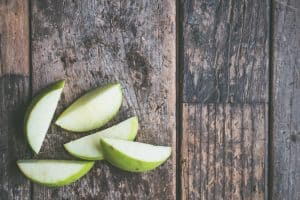 "Dietitian!" You may be saying to yourself as you point a finger at the screen. "Here it is, I knew it." Yep, you got me. I love fruit both personally and professionally. It's natures perfectly packaged gift for our on the go lives (with the exception of things like pineapples and jack fruit).
Apples offer a bit sturdier of a package than some other fruits pairing GREAT with nut butter, offering some hydration support, fiber and freshness that can be so satisfying amongst a sea of packaged and ready made items.
Oranges or mandarines-refreshing citrus smell your neighbors likely won't complain about on a stuffy flight (unless they are sensitive), hydrating, fiber rich and packs that vitamin C bonus you already know is good for supporting your immune system. Team Lets not get sick!
Note there is a difference between dried and whole fruit in that whole fruit will contribute to hydration (yay tip #2) and it is easy to eat a whole lot more of the same fruit in dried form than whole form. It definitely has a tasty place in the mix, but for this tip I specifically advise on whole fruit.
5) A Favorite Food
I like to pack extra dark chocolate (I am an 80% and darker kind of a lady), dark chocolate covered cherries or peanut butter filled pretzels. Why? because they are things I enjoy. You are going to get offered and come across a cornucopia of packaged and processed dessert, snack and treat like items during the course of your travels. When you are tired or stressed (or bored!) these look like the holy grail. You are deserving of both pleasure and quality though. If you are truly hungry or you genuinely would like something sweet try tuning in and considering a foods flavors/texture/smell etc. You know you have brought something you really like and can enjoy so you don't need to settle with sub par just because something has presented itself. Breath deeply, smell, look, consider, taste, chew, swallow then repeat.
If you are very hungry find yourself an actual meal if you can.
Bon Voyage! Safe Travels. May you feel more well nourished and balanced when you arrive at your next destination.
*Disclosure: This post may contain affiliate links that earn me a small commission, at no additional cost to you. I only recommend products I personally use and love, or think my readers will find useful.
SaveSave