The 8 Minute Perfect Hard-boiled Egg
                                  
This one is dedicated to my soul sister Ro (I know you can do this sista!).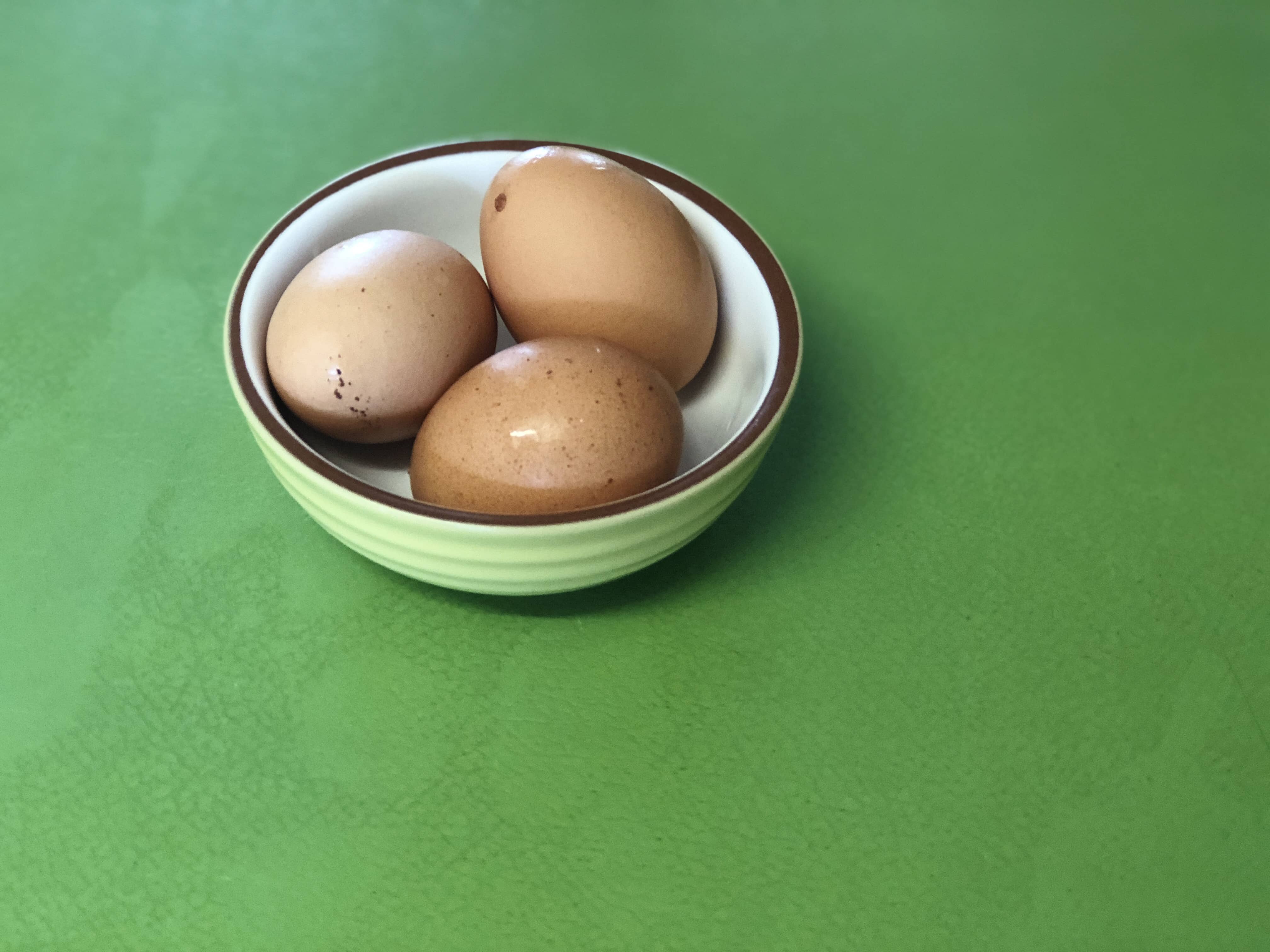 Kitchen Jams: Spotify, Bob Marley
Cooking eggs seems simple and once you have figured it out you may think…"duh, it's cooking eggs". Hold up. It's easy to forget all of the not so edible eggs that lifted you up to a place of egg cooking perfection. Oh yes friends. I personally flash back through an unfortunate flip book including the overcooked dry as the dessert egg, the "hard-boiled" egg that was actually just a raw egg mistaken for a hard-boiled egg and the unsure if this was cooked enough ultimately to be safe to eat egg (and then due to stubbornness proceeding to eat anyways and half way through abruptly stopping and spending the remainder of the day monitoring for symptoms).
Your time has arrived though, get ready for some eggcellent eggs!
In my opinion these turn out with the perfect creaminess. Thank goodness I am back into enjoying eggs because they are a versatile protein and budget saver for us right now. I go through stages where I am all about them for months and then the next bite I just can't follow through (gags). The texture makes me feel uneasy about them for some reason and I am really turned off for the next several months.
We all have interesting food quirks don't we?
The 8 Minute Perfect Hard-boiled Egg
My tried and true method for lifting YOU up to a place of creamy hard-boiled egg cooking perfection.
Cook Time: 8 minutes
Total Time: 13 minutes (5 minutes to cool enough to eat)
Ingredients:
6 free roaming organic eggs
Sea salt
Directions
Fill a medium sized pot with water and a sprinkle of salt. Bring to a boil. Once at a boil turn heat down to medium/low (should be simmering). Gently lower eggs into the pot with a slotted spoon. Note-you will want to wait a few minutes before adding your eggs or the turbulence of the water may crack them.
Allow to cook for 8 minutes. Remove the pot from the heat and cool the eggs off. You can cool off the eggs by draining the hot water in your pot out and refilling it with cold tap water, ladle out your eggs into a bowl of cold water etc. Whatever your method of choice for cooling allow your eggs to cool off for about 5 minutes and then place in the fridge. Enjoy within the next week.
Slice an egg to top a salad, pack an egg and apple for an on the go snack or slice one up to have on toast with mustard, avocado and tomato in the mornings. Sky is the limit you egg master you.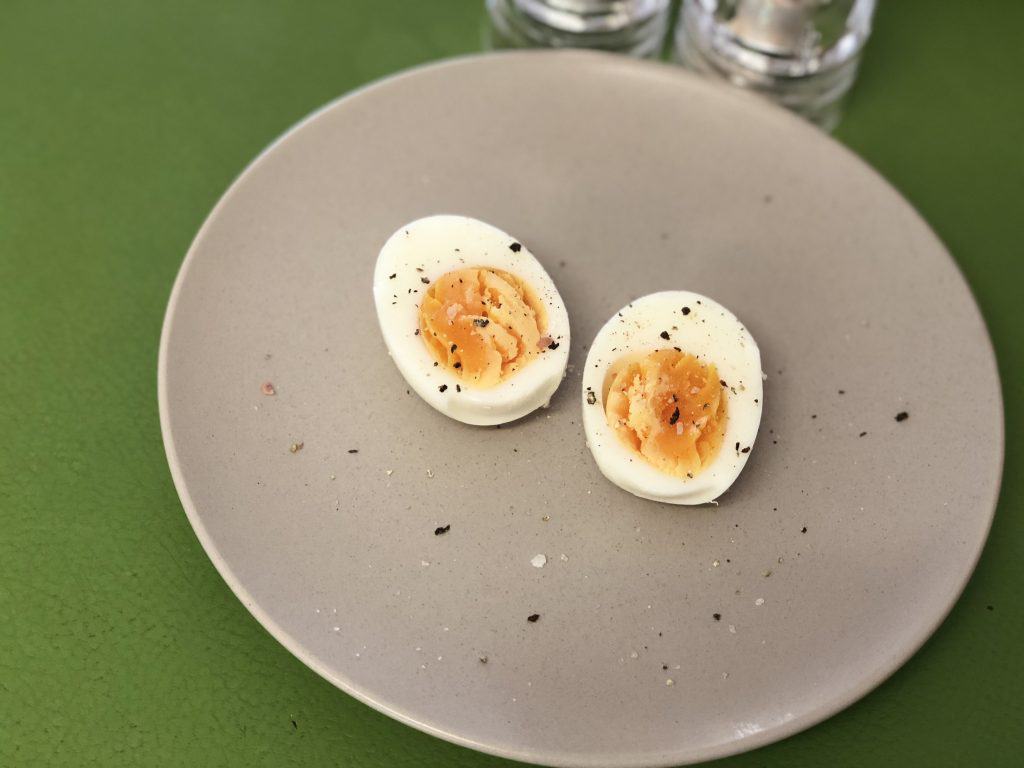 SaveSave
SaveSave
SaveSave
SaveSave
SaveSave
SaveSave