Basic Blanched Asparagus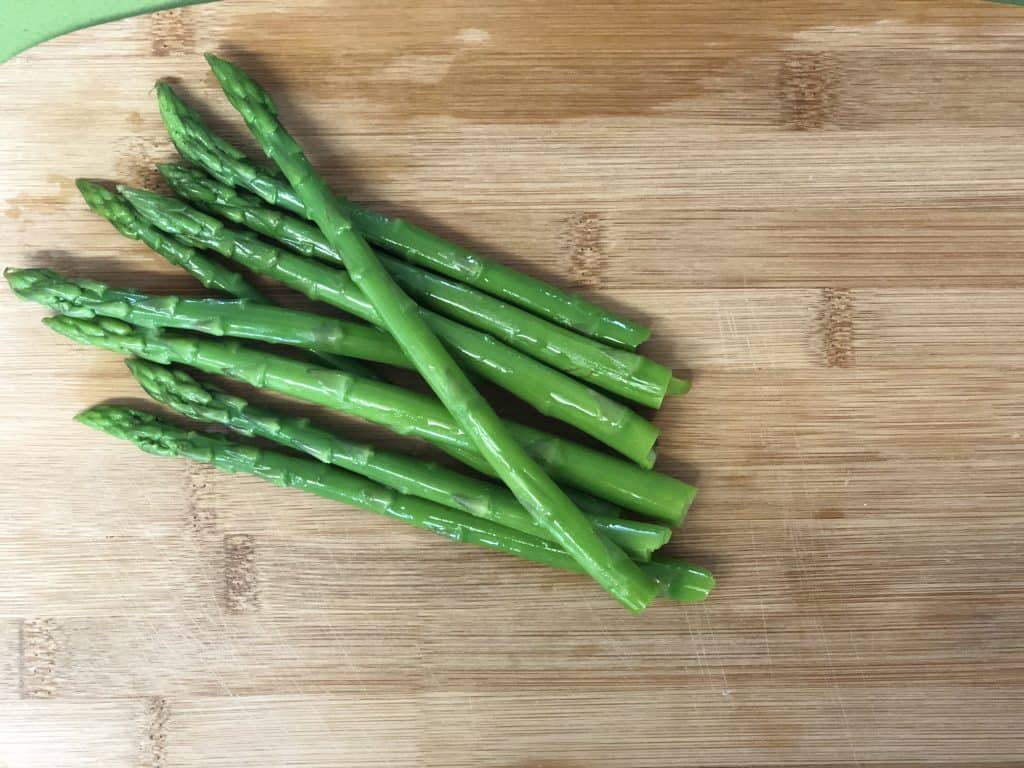 Kitchen Jams: Spotify, Bob Marley
There are multiple ways to cook a single veggie and blanching asparagus is by far my favorite way to enjoy asparagus, especially in warmer weather. Even if you aren't an asparagus fan I encourage you to open yourself up to trying it prepared this way if you haven't before.
I understand if you have hesitation about cooking and/or eating asparagus (or any other new food or food you disliked growing up), I too have vegetable dislike in my past (Gasp! But she is a Dietitian!).
Aside from 5 minutes, what do you have to lose?
Basic Blanched Asparagus
Blanching asparagus is like watching the chameleon of the vegetable world (I admit I have been watching a lot of David Attenborough and its seeping into all other aspects of my life-nature documentaries are one of my deep loves).
Prep Time: 2 minutes
Cook Time: 2 minutes
Total Time: 4 minutes
Ingredients:
1 large bunch of asparagus
*Fresh cracked sea salt
*Fresh cracked black pepper
*Extra virgin olive oil (to toss)
Directions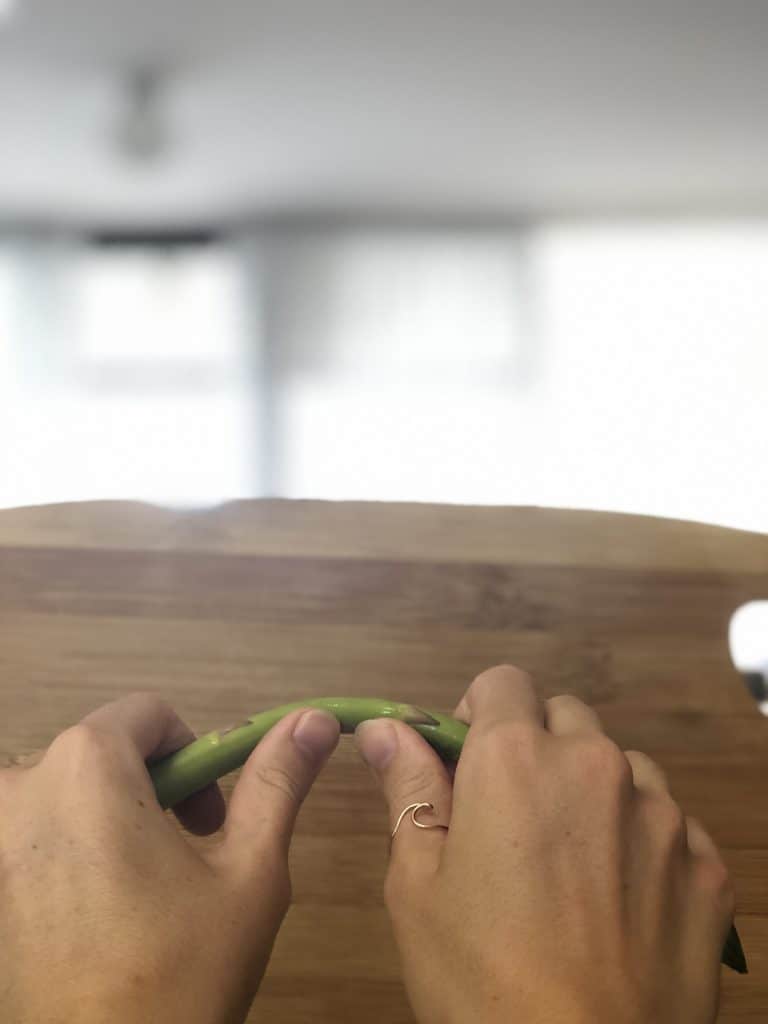 Remove the woody stems of the asparagus by holding each stem lengthwise and bending gently until part of the bottom of the stalk gives way and snaps off naturally. This spot will vary from stem to stem.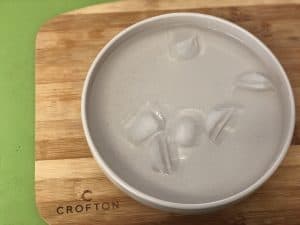 Fill a largebowl with cold water and ice cubes. You will want to use a bowl large enough that all of your asparagus spears will be able to be submerged in water.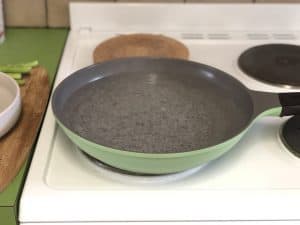 Lightly salt a large pot of water and bring to a boil. You will want to use a pot large enough that your asparagus spears will be able to be submerged. A large deep frying pan like I used can also do the trick.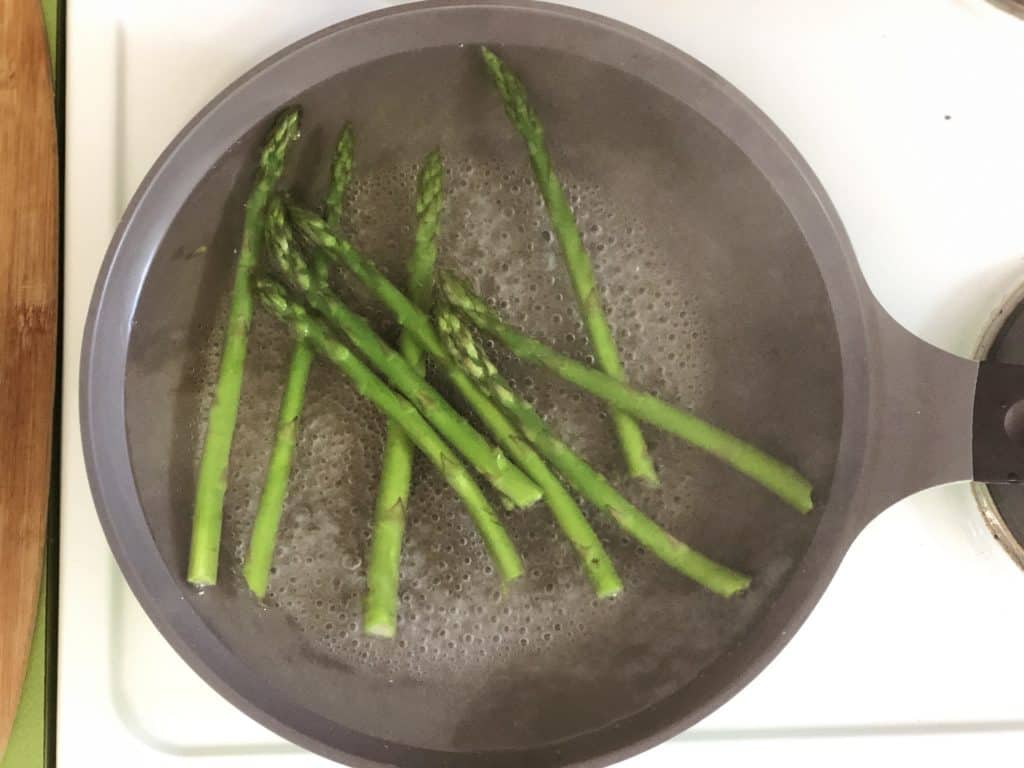 Once your water is boiling drop in your asparagus spears. Cook for about 2 minutes or until a bright vibrant green. Pull your asparagus out with tongs and plunge into your bowl of ice cold water to stop the cooking process. Let chill for about a minute then remove.
You did it!
Your asparagus spears should be a more vibrant lighter green colored compared to before cooking and have a good crunch when you bite into them. Why not put your freshly blanched asparagus to work for your taste buds in an Tuna, Olive and Asparagus Salad. Bon Appetite!
*Option to toss your asparagus lightly in olive oil and crack some fresh black pepper and sea salt over the top for a quick and simple side dish.
SaveSave
SaveSave
SaveSave
SaveSave
SaveSave
SaveSave