Dark Chocolate Bun-nies

Gooey dark chocolate chunks with a hint of coconut make these buns a tasty chocolatey treat for everybunny! Best enjoyed fresh from the oven with an ice cold glass of your favorite milk (mine is unsweetened almond).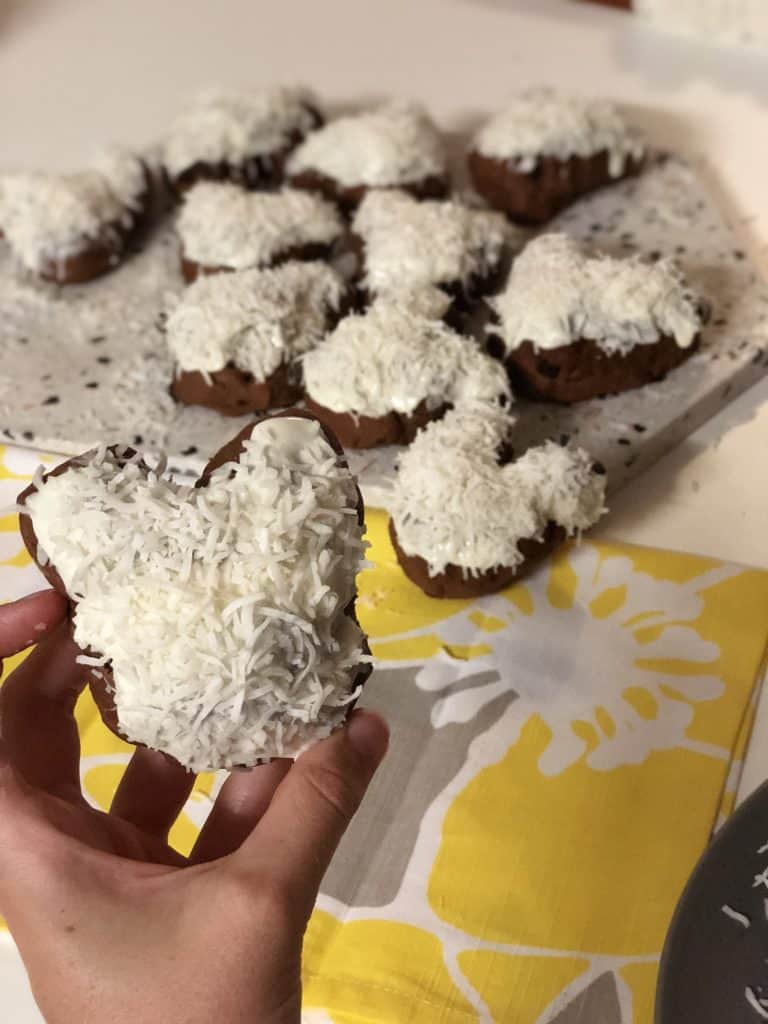 Kitchen Jams: Spotify "Beach Vibes"
Easter is on the horizon and I am surrounded by hot cross buns. It's not as if I haven't heard of a hot cross bun in baked good form, but to be honest my memories of hot cross buns really revolve around a beige colored recorder and third grade. There are three of us in my family and I am the youngest….that is a whole lot of unsuccessful (and successful) renditions of hot cross buns. My mum is a saint.
More about the delicious looking buns with the cross. After some time researching it seems in general there isn't as strong of a background to the story as I had thought there would be for why they are so popular and how they came to be. There are several stories and tales about them however. I like the brief overview of the most common ones in this short blog. In wanting to partake in new traditions and make new foods I thought making home made hot cross buns to share with my future in laws was a must.
Since my fiancé has a great distain of unknown origins for sultanas (raisins) in baked goods (he also doesn't like cinnamon or ginger…which I am working on) I decided to brainstorm a creation we could both enjoy eating and sharing. Naturally I/we being new to these buns needed to do some important research. VERY important hot cross buns market/taste testing research.
After three unsuccessful attempts at making worthy of sharing hot cross buns I switched gears. I also came to the conclusion from our market/taste testing research that I don't actually enjoy hot cross buns (sorry hot cross bun lovers!). As a result of all of these important findings Dark Chocolate Bun-nies were born.
I finally found success in following a recipe Zoe, of bakeforhappykids.com, had revised from a recipe on Taste.com.au she calls Very Chocolate Hot Cross Buns. I made additional tweaks of my own to Zoe's version shared here.
Dark Chocolate Bun-nies
The perfect chocolaty treat to enjoy fresh from the oven with a tall ice cold glass of your favorite milk or warmed up later with fresh seasonal fruit on the side.
Prep Time: 2 hours
Cook Time: 20 minutes
Total Time: 2 hours and 2o minutes
Servings: 16 Buns
Serving Size: 1 Bun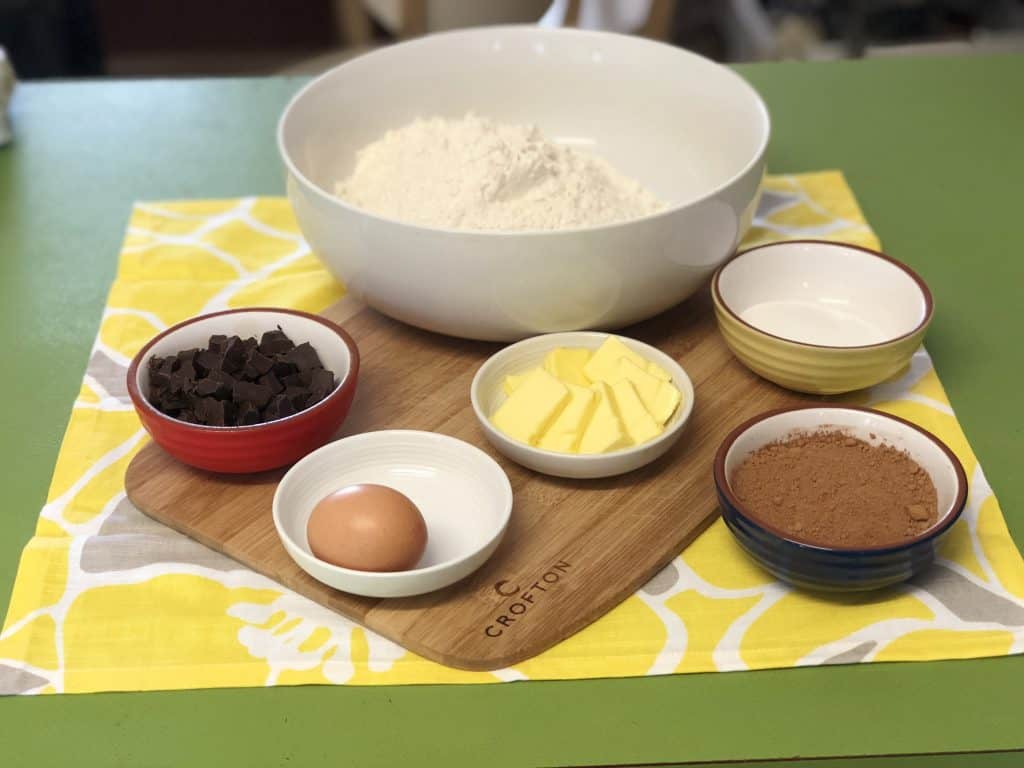 Ingredients:
Buns
Extra virgin organic coconut oil (to grease pans and bowls)
2 tsp instant dry yeast
1 1/2 cups organic soy milk, warmed (or milk of choice)
1/4 cup caster sugar
4 cups all purpose flour
1/2 cup raw organic cocoa powder
60g salted butter, chilled, chopped (I use Kerrygold)
1 egg, lightly beaten
1/2 cup 70% dark chocolate chips or chunks
Chocolate Glaze
3/4-1 cup (about 150-190 grams) white chocolate chips (or dark chocolate if you prefer)
1/2-1 cup shredded coconut, unsweetened
Directions
Grease two baking trays lightly with coconut oil.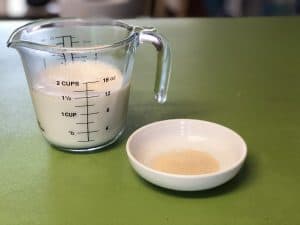 Place yeast, milk and 1 tablespoon sugar in a bowl. Whisk to dissolve yeast. Cover and set aside in a warm place for 10 minutes or until foamy.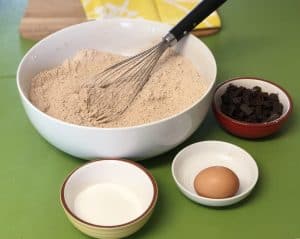 Sift flour and cocoa into a bowl. Mix in butter until mixture resembles fine breadcrumbs (I like to use my hands to make this happen). Make a well in center. Add yeast mixture, egg and remaining sugar into well. Stir to combine (I also use my hands here).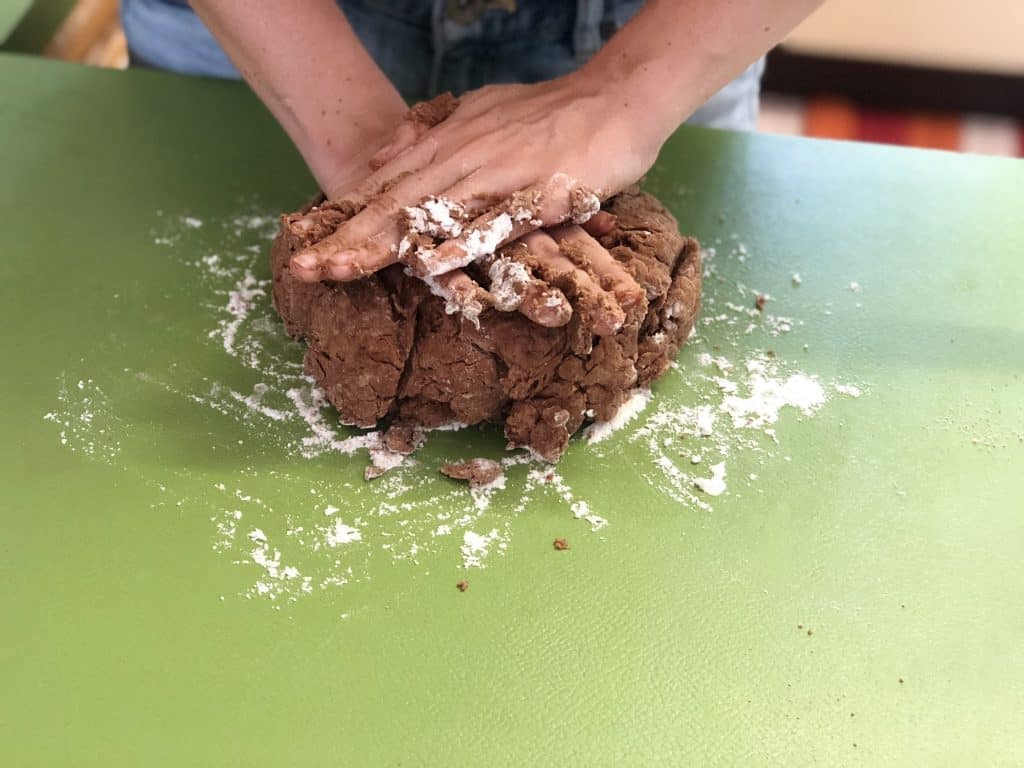 Turn dough onto a lightly floured surface. Knead for 1 minute. Transfer to a lightly oiled bowl. Cover with a damp cloth/dish towel. Set aside in a warm place for 1 hour to rise or until doubled in size.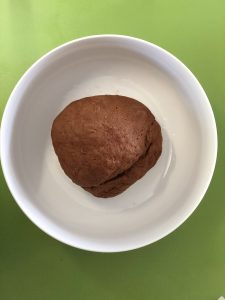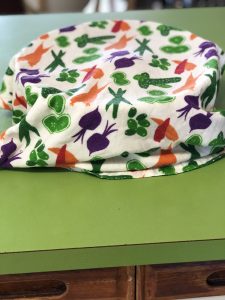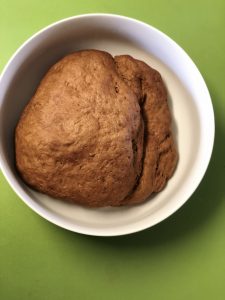 Punch down dough. Turn onto a floured surface. Knead for 5 min or until smooth. Add chocolate bits. Knead to combine. Roll into 16 balls. Pinch dough out gently to shape bunny ears for each bun. Place on prepared trays. Cover with a damp cloth/dish towel. Set aside in a warm place for 1 hour or until slightly risen.
Preheat oven to 160°C fan forced (about 320°F in a convection oven). Cook buns for 20 min or until golden and cooked through.
Meanwhile use a double boiler to melt white chocolate chips until smooth. You can melt your chocolate in a microwave proof container but run the risk of burning the chocolate. For an alternate low tech option you can try a water bath. Check this link to learn more about the
water bath method
.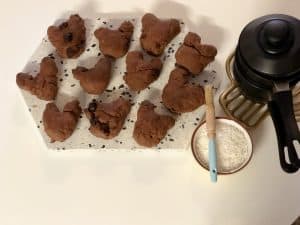 Once your bun-nies are cool to touch it's time to dress them up. Give them each a generous coating of white chocolate followed by a dusting of coconut. Enjoy hot and fresh or warm up again later for 20 seconds for melty chocolate perfection.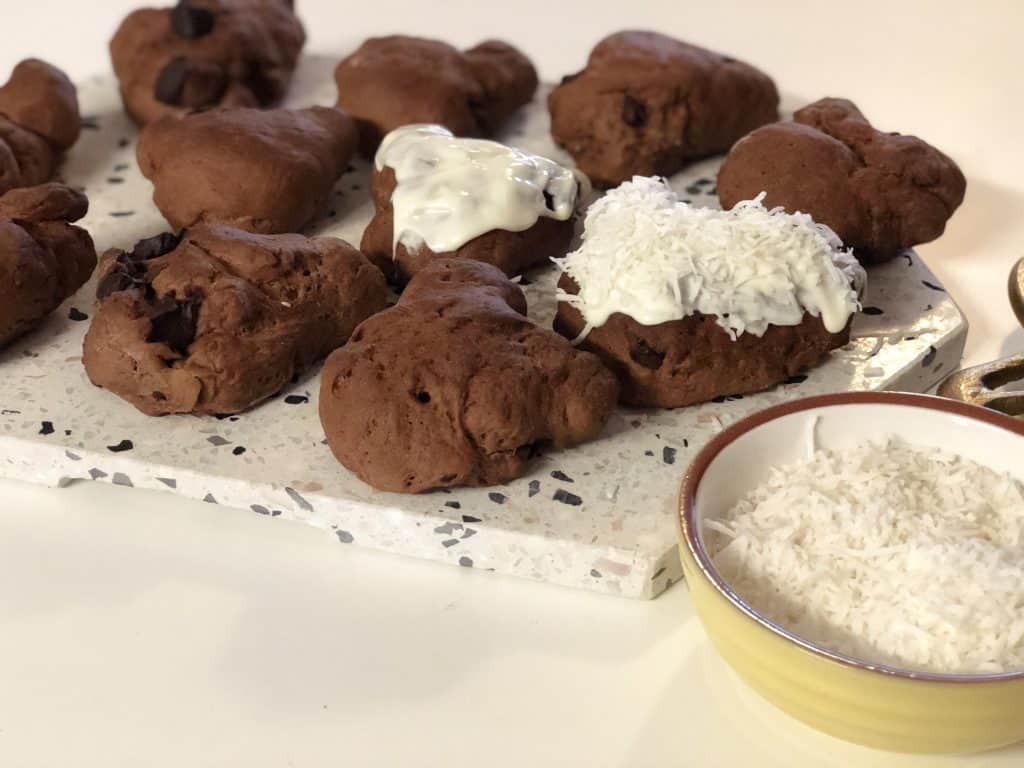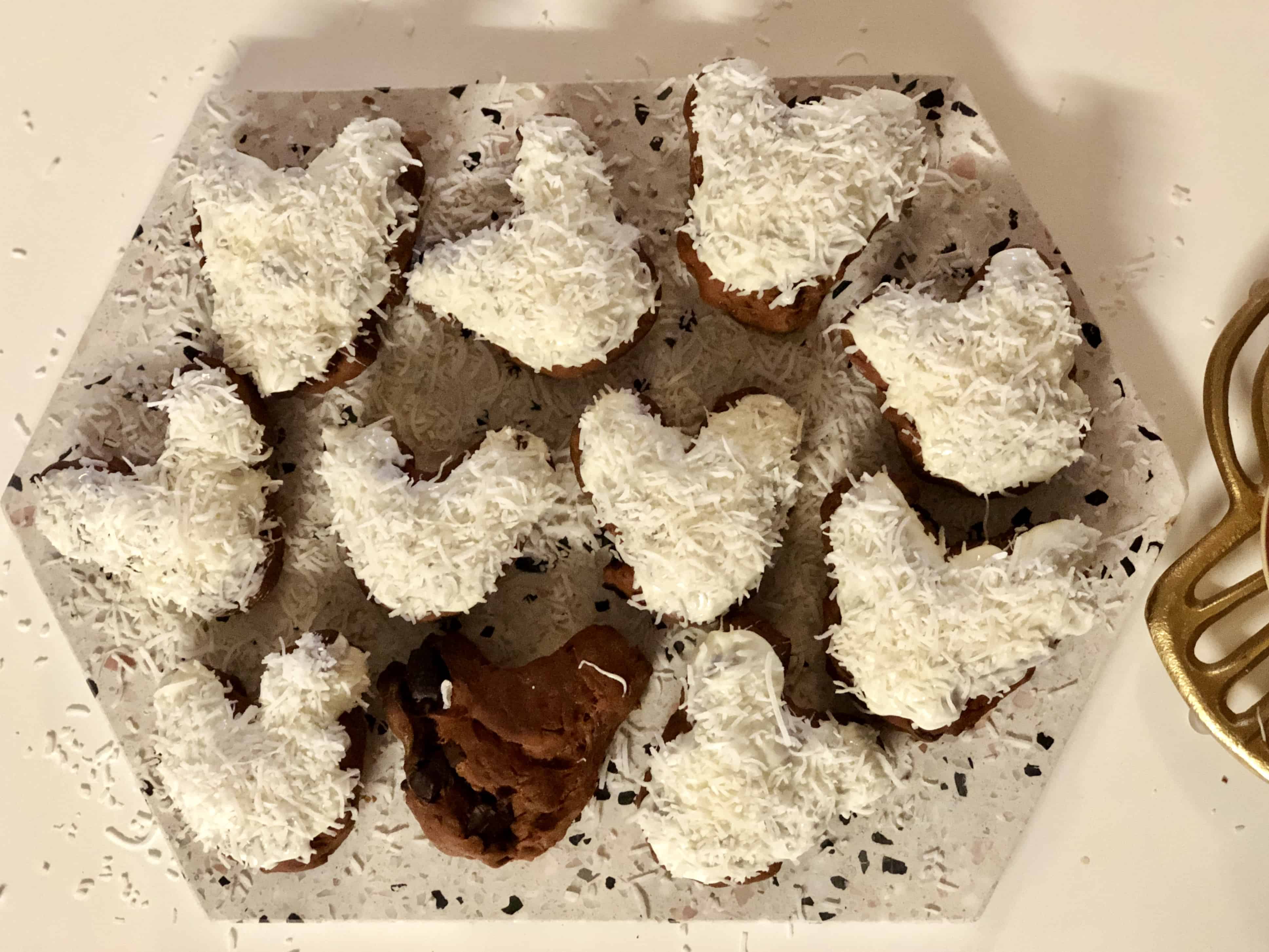 For the dark chocolate lovers out there try swapping out the white chocolate glaze for dark chocolate. Go wild and try sprinkling the top with chopped pecans and coconut, freeze dried raspberry bits (aka astronaut food) or another topping.
SaveSaveSaveSave
SaveSave
SaveSave
SaveSave
SaveSave
SaveSave
SaveSaveSaveSave
SaveSave
SaveSave
SaveSave
SaveSave
SaveSave